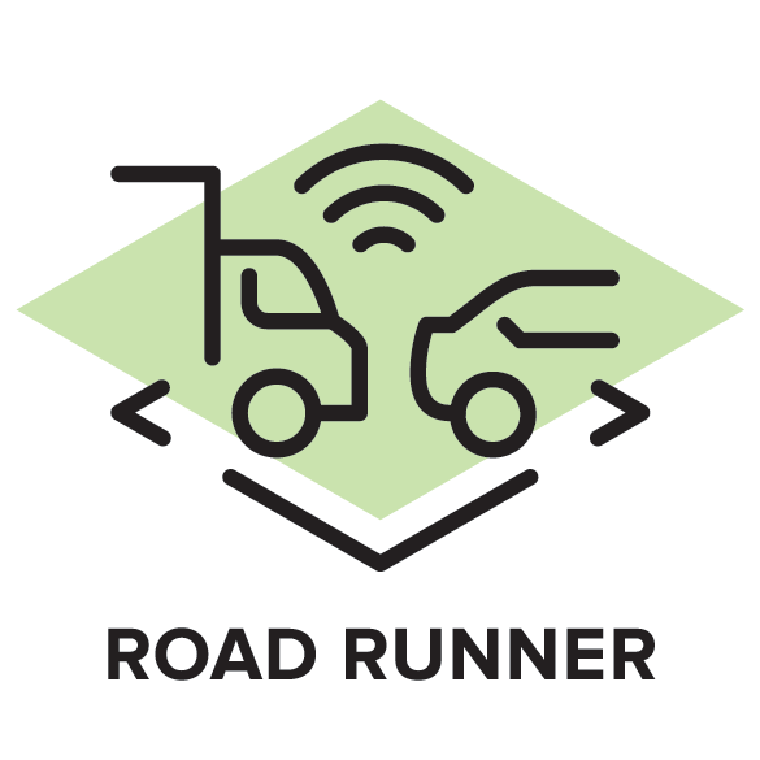 RoadRunner
Design energy-efficient vehicle and powertrain controls for connected and automated vehicles with RoadRunner.
Developed by the Argonne National Laboratory Vehicle & Systems Mobility Group (VMS), RoadRunner simulates both powertrain and vehicle longitudinal dynamics using advanced models of human driver, vehicle-to-vehicle (V2V), and vehicle-to-infrastructure (V2I) interactions as well as multi-vehicle simulations, with a strong focus on energy-efficiency.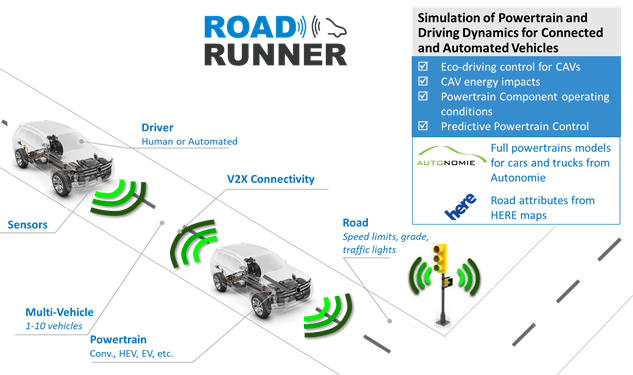 RoadRunner enables users to set up connected automated vehicles (CAVs) or human-driving scenarios in a few simple steps, allowing the efficient running of large case studies. The user first defines a scenario, including the route, the number of vehicles, the type of vehicle, and the type of CAV technology for each vehicle. RoadRunner then automatically builds the vehicle model (Simulink diagram), runs the simulation, and post-processes the results for the user to analyze.
RoadRunner highlights include:
Flexible simulation framework;
Open models and controls (RoadRunner code is developed on Matlab/Simulink/StateFlow);
Extensive number of out-of-the-box default models and scenarios;
State-of-the-art models of CAV technologies, such as adaptive cruise control (ACC), cooperative ACC (CACC), platooning, vehicle-to-everything (V2X) communications, intersection eco-approach, and more; and
Linkage with multiple tools:

RoadRunner Worklfow
Questions?
Contact us to learn more about RoadRunner, request a demo, and explore licensing options. RoadRunner click the 'Contact Us' button.